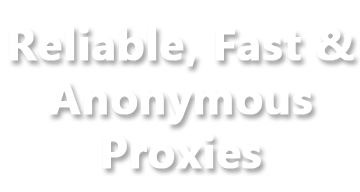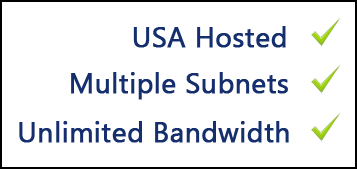 SharedProxies.com Affiliate Terms and Conditions
Home > Affiliate Terms and Conditions
By signing up to our affiliate program, you agree to the following terms and conditions.
You agree to our Terms of Service.
All users that you refer to our service through your affiliate link, you will receive a 20% commission of the purchase price. This same commission dollar amount will recur for as long as the referred user remains a customer with us. However, if a user downgrades his or her plan, your subsequent commission dollar amount will be 20% of the purchase price of the downgraded plan.
Doing anything illegal, scamming, or email spamming in order to get users to sign up through your affiliate link is strictly forbidden and may result in account suspension and any earnings forfeited.
We do not permit you to sign up under your own affiliate link, doing so may result in account suspension and any earnings forfeited.
Refunds: If any referred user's payment gets refunded or has a chargeback opened or the payment is disputed, you will lose the commissioned amount you received from that user. For chargebacks, the PayPal chargeback fee will be deducted from your account.
Commissions may not be provided for a referring customer that is reactivating a previously closed or disabled account.
Each referred subscriber must be considered a new and unique visitor.
Earnings from commissions are only available after 30 days of each particular sale, and the minimum payout amount is $50. Payouts will only be made to PayPal accounts. We are not responsible for lost earnings if you do not enter your correct Paypal account when requesting a payout.
You shall display and use the Advertisements in a way (i) that does not state or imply that Your site was established or is maintained by SharedProxies.com; (ii) that does not state or imply that You are an authorized representative of SharedProxies.com; (iii) that does not include the term "official" or any similar phrasing in reference to any Advertisements displayed or used by You; and (iv) that does not in any way mislead or deceive others.
SharedProxies.com reserves the right to inspect and monitor Your site without notice and from time to time, and to ask You to submit documentation and copies of Your use of the Advertisements on Your site. Further, SharedProxies.com reserves the right to require that You stop displaying or using any SharedProxies.com material on Your site, if any displays or uses, at the sole discretion of SharedProxies.com, is inconsistent with the affiliate program.
You also agree not to post the Affiliate Code in any third party's newsgroups, blogs, unsolicited e-mail chains, link farms, chatrooms, or guestbooks in cases where the content or content of discussion is not related to the services offered by SharedProxies.com as well as the rules of the third party platform. You may include the Affiliate Code on websites which are discussing VPN/proxy services or in a relevant forum signature. You agree to never use automated bots to contribute comments containing SharedProxies.com links.
YOU SHALL NOT MIMIC, CLONE, OR CREATE A CONFUSINGLY SIMILAR VERSION OF THE SharedProxies.com WEBSITE AND/OR TRADE DRESS TO DIRECT INTERNET TRAFFIC TOWARD AN AFFILIATE WEBSITE.
These terms and conditions may change at any time without prior notification.
Violation of these terms and conditions may result in your account being suspended and earnings forfeited.
-
Now you can go back to our affiliate page to sign up.
If you have a question you'd like answered, then please contact us.